About
COMPLETE INDUSTRIAL AND COMMERCIAL ELECTRICAL SERVICES
When and How You Need Them to Meet Your Business and Operating Objectives!
Please let me introduce MSE, a quality electrical contractor that provides our customers with comprehensive, first-class industrial, commercial and residential electrical services to support: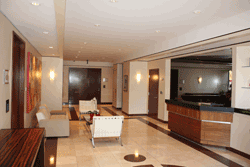 - Facilities & Infrastructure Development
- Tenant Improvements & Additions
- New Construction Installations
- Remodeling & Renovations
- Energy Management & Cost Reduction
- Cost-Effective Preventative Maintenance
- Equipment Upgrades & Modifications
- Regulatory Compliance

MSE provides safe, efficient, dependable, first-class electrical contracting services and personalized support at competitive rates. Of course, we are licensed, state certified, insured and bonded for your complete protection. We specialize in industrial power distribution, motor controls and energy conservation.
We'll be there when you need us to go the extra mile to give you the competitive edge you need to succeed. The professionals at MSE want to be on your team and contribute to achieving your operating and business objectives. We have pride in our craftsmanship and a proven record of excellence and consistently exceeding customer expectations working on projects at customers' sites and facilities such as: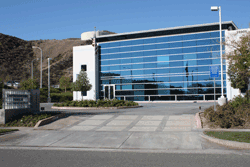 - Aerospace Manufacturing Plants
- Food Processing Plants
- Injection Molding Manufacturers
- Plastic Part Fabricators
- Warehouses, Shipping/Receiving Centers
- Machine Shops
- Cardboard Manufacturing Facilities
- Banks & Strip Malls
- Multi-Story Office Buildings
- Custom & Spec Homes, Estates
Michael Stuart, the owner and operator of MSE, is a seasoned lifelong pro with over 20 years of real world experience, uncommon technical know-how, impeccable professional ethics and integrity, excellent judgment and strong common sense. Michael has a Class C-10 electrical contractor license in addition to California State certification from the Dept. of Industrial Relations and "Arc Flash" certification per the latest regulatory mandates. Mr. Stuart is a recognized leader in his field and has uncommon knowledge of the latest generation industry technology, advanced control systems, new materials and state-of-the-art energy conservation methods. He is very easy to talk to and ready to assist you with: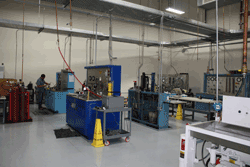 - System Design & Planning
- Code Compliance
- Installation & Integration
- Testing and Calibration
- Evaluation & Assessments
- Quality Control & Safety Inspections
- Troubleshooting & Fault Installation
- On-Going Customer Support
MICHAEL STUART ELECTRIC
MSE builds quality, safety, reliability, value and customer satisfaction into every project from square one. We also believe in proactive preventative maintenance to prevent breakdowns or disruptions to production or business operations while reducing downtime and your annual operating costs to fuel profit and growth.
We have extensive experience working with 120/240 & 277-480 volt systems. We ensure absolute safety and compliance with National Electric Codes (NEC), National Fire Protection Act (NFPA), UL standards and Cal/OSHA safety regulations. MSE has successfully and efficiently installed, integrated, repaired, modified, upgraded and maintained complex production machinery, equipment and facilities infrastructure such as: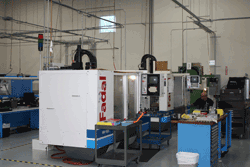 - Clean Rooms for Manufacturing
- Lathes, Mills, Grinders- Extrusion Production Machines
- CNC Numerical Control Machines
- Thermo-Forming Machines
- Conveyor Belt Systems
- Plastic Injection Molding Machines
- Generators, Transformers, Compressors
- Corrugating Equipment
- Lighting Systems & Controls
- Food Processing Equipment
- Labeling Machines
For larger projects, we are skilled at selecting, supervising and inspecting subcontractors from all trades, and can call upon the support of licensed electricians we have been affiliated with who have a total of over 30 years of practical industry experience. We use the latest technology, equipment and materials to help you to increase your energy efficiency, work force productivity, occupational safety and bottom line performance. We have developed a network of reliable, cost-effective wholesale distributors through which we can purchase the highest quality electrical services, materials, equipment, tools and supplies at advantageous prices, terms and delivery schedules.
We have established and maintain an outstanding reputation throughout the industry of professionalism, dependability, integrity and exceptional customer support customized to fit your specific needs. Our success revolves around our exceptional technical expertise and willingness to take total responsibility to produce the highest quality workmanship and eliminate all problems for you and save precious time you can spend more productively.
Please call us today for a free evaluation of your existing and future requirements. We would be glad to provide a realistic, competitive and honest estimate to meet your needs. MSE wants to establish a long term business relationship, and looks forward to being on your team for mutual benefit.
The MSE Team